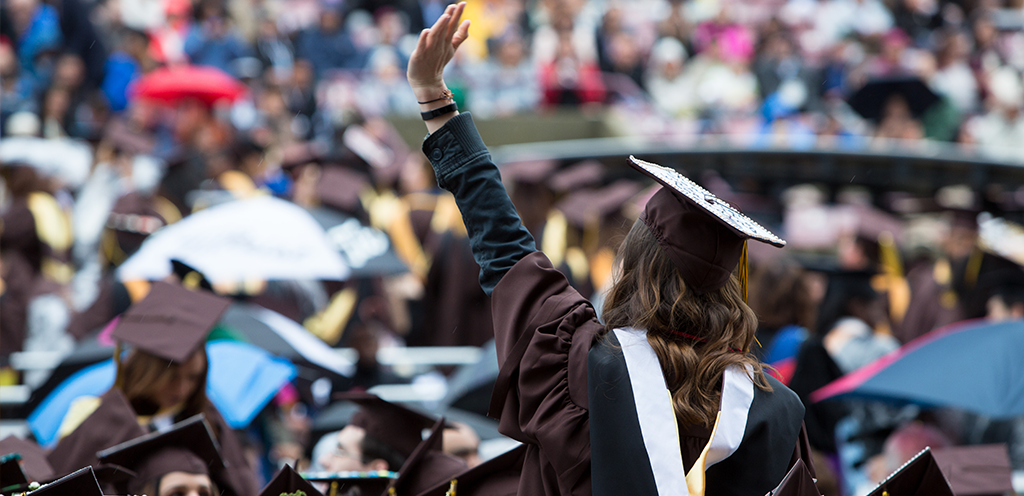 How would you like to know…
---
Where other students with your major are working?
What recent graduates are getting paid?
Information to help you negotiate your next salary?
---
Our interactive tool is designed to provide you with this information and much more. To get started, simply answer a few short questions on Handshake—this should only take about 3 minutes to complete. 
Adelphi University Postgraduation Outcomes:
94%

Are working, continuing their education or voluntarily taking time off

96%

Are working and found a job while in school or within six months of graduation

76%

Of those who are working, are in a job related to their field of study
Top Organizations Employing Adelphi Graduates:
American International Group (AIG)

American National Red Cross

Apple

Astoria Bank

Bloomberg

Bloomingdale's

Cablevision

Catholic Charities Brooklyn & Queens

Catholic Charities Diocese of Rockville Centre

Center for Science Teaching and Learning

Cintas Corporation

Community Counseling and Mediation 

CVS Health

Deloitte

Enterprise Holdings

Ernst & Young (EY)

Estée Lauder

Fox News Channel

GEICO

Global Kids

Goldman Sachs

Grant Thornton

IBM

JPMorgan Chase

KPMG

Madison Square Garden

 Makerbot

Marcum

Margolin Winer & Evens

Merrill Lynch

MetLife

Michael Kors

Morgan Stanley

Mount Sinai Hospital

Nassau County government

National Urban League

New York City Department of Education

New York Islanders

New York Life

New York Police Department

Northwell Health

Peace Corps

Philadelphia Insurance

PricewaterhouseCoopers

Sherwin Williams

The Bone Marrow Foundation

The Hartford

Thomson Reuters

UBS Financial Services, Inc.

Uniqlo

United Parcel Service

Verizon Wireless

Winthrop-University Hospital

YAI
Do you have the advantage?
"Thank you for advising me over many different appointments, looking over my résumé…and offering me invaluable advice concerning networking opportunities. The skills you have taught me…have helped me tremendously." — Jenisa Caban, Junior Psychology Major
Source: 2016 Survey of Recent Graduates (2014-2015)
© 1997-2016 Adelphi University. All Rights Reserved.
Center for Career and Professional Development | Adelphi University | Nexus Building, Room 225 | P.O. Box 701 | Garden City, NY 11530-0701 | 516.877.3130
careercounselor@adelphi.edu